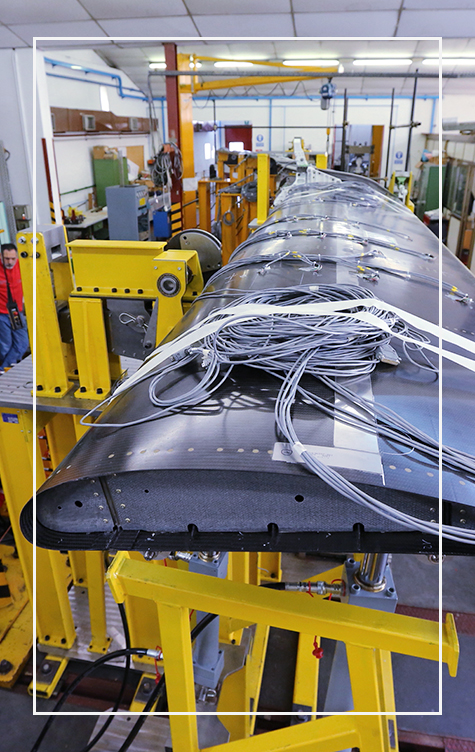 The Engineering Team features capabilities and competencies in the field of:
Systems and Structures Engineering: design and development of complete systems and structural parts/assemblies from conceptual design and architectures definition, through 3D modelling, kineto-dynamic analyses, sizing and performances, loads calculation, fatigue and damage tolerance analyses, linear and non-linear FEA, and impact analyses.
Systems and Structures Testing: Full qualification of Landing Gear systems, Hydro/Electro Mechanical Systems and certification of composite structural components. Drop test up to 10 tons at a sink speed of 5 m/s, full static and fatigue test, environmental testing in climatic chambers ranging from -70°C to +180°C relative humidity included, material (metal and composite) characterization and certification.